Vocational promotion in Namibia
New Novices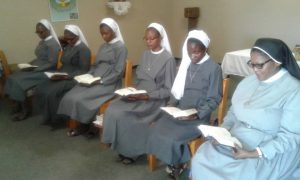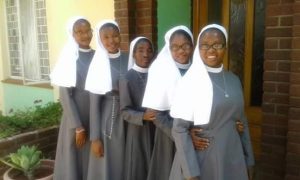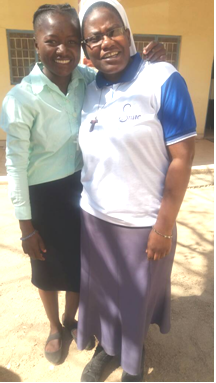 Vocational Workshop
By Sister Helena Simuku
The Diocese of Windhoek in Namibia held its first Vocational Workshop in Opuwo Good Shepherd Parish, (Kunene Region). I went to represent our Congregation of SMIC sisters of the Namibia Province. We started Friday evening July 6th to Sunday July 8th 2018.
This workshop was conducted by ten Congregations of religious women and men from all over Namibia, under the theme: "Let anyone accept this who can" Mt: 19:12.
100 youth attended the workshop. The majority expressed their feelings that the weekend was indeed successful. They thanked the parish priest and all representing Congregations for the wonderful presentations we had shared with them. I am in contact with some young girls interested in joining us. Let's include them in our prayers.
Words from Pope Francis to encourage youth: "Vocations that are born in prayer, from prayer and only through prayer can assist young people to persevere and bear fruit."
Closing remarks, dear sisters, let our lights shine brightly throughout the world.