A pilgrimage in Honduras
Some thoughts about my Honduran pilgrimage experience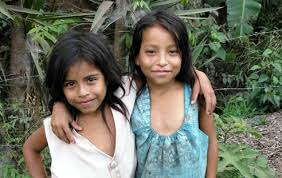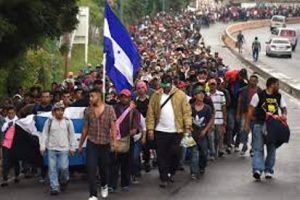 As one of the 75 interfaith pilgrims whose mission was to examine Root Causes of Hondurans seeking refuge at our Borders I am now ready to speak in a spirit of truth and hope which is born of local Honduran communities living with unimaginable danger having the creative imagination and the courage to believe in the power of nonviolent action. I am humbled to be in solidarity with them and to help raise the volume of their strong voices.
Before our faith members were divided into three groups to experience our unique journey we met at Radio Progresso to hear of the history of the resilient people of Honduras. The radio ministry headed by Jesuit priest Fr. Melo, broadcasts the stories of people struggling for justice and lives of dignity – countering the violence of the state, powerful companies and international interests. In addition, Fr. Melo directs a group of monitors of human rights violations who accompany threatened communities to prevent more killing. Fr. Melo is one of many who receive death threats for expositions of injustice.
We witnessed creative nonviolent strategies being used by countless individuals and by almost every community and organization we met. For example,
In the City of San Pedro Sula, we heard from the organized communities of San Ysidro and Colonia Alemania who are pursuing every legal route possible to stay on their land; one woman in San Ysidro simply sat with her children on the construction equipment waiting to level their houses as the whole community was threatened with expulsion.
Women, who are the backbone of almost every movement for justice in Honduras, have formed effective networks, including the Women's Forum composed of eight groups. One is known as Tejedores de Suenos (Dreamweavers) whose objective is to nurture the self-esteem of women as they claim their basic right to dignity and respect, pushing back intimate as well as public violence. Another supports an active LGBTQ network to make those who identify as LGBTQ more visible in Honduran society and thus less vulnerable to threats or assassination and created and still another is The Alternatives to Violence program introduced into the City prison where prisoners themselves are trained to facilitate the program.
Sisters of Mercy, School Sisters of Notre Dame and their co-workers love the children of violence back to life, helping to heal the traumas and push back the violence, including of gangs, that threaten to overwhelm.
In the rural area of Santa Barbara the Lenca indigenous women are fighting for Mother Earth. Through art, symbols, stories, and political declarations they keep their struggles vibrant, remembering, as a source of inspiration and motivation, those who gave their lives in that struggle.
Our group visited one of the Border Communities of San Pedro Sula a city of about 100,000 people. Here, thirty families near a small body of running water and in the shadow of high-rise luxuriant condos. Clean clothes on the line and babies are in the arms of their caregivers are signs that life goes on here even while Grandparents care for the children of their sons and daughters who have gone North hoping to provide a better life for their families. Armed guards have threatened them, sprayed them with tear gas, and pulled the little pieces of used furniture from their homes. People with more power and influence want a parking area for those in the condos. The community stands firm.
Others heard the stories of the Water Defenders and the way they show up to protect the land and the rivers even when their lives are at risk. The amazing thing about these conversations is what we learned: defending the water is not a job that only a few can do. It is work that all of us need to do. We saw that the whole community organizes around and engages this work every single day. They find their strength as they organize and they told us that our solidarity was an important way for us to encourage them as they continue the struggle.
Those visiting La Presa, and Bajo Aguan, were witness to the multiple forms that violence can take. They heard about assassinations and death threats to human rights workers and water protectors; cultural violence against indigenous communities, women, and those who identify as LGBTQ; structural violence perpetrated by security forces against communities protecting their land and water; systemic violence of corruption, dehumanizing poverty, and deep economic injustice; gang violence and more.
On the final day of our visit we converged at the capitol city of Tegucigalpa for a visit to the US Embassy and the Office of Human Rights and held an Ecumenical Rally and Vigil to remember those who remain unjustly incarcerated as well as to continue the fight against impunity and corruption in the government.
What our Honduran brothers and sisters ask of us
Because of the tremendous violence perpetrated through military and para military forces believing that those who speak out for their rights are terrorists, we are asked to tell our US government to STOP FUNDING MILITARY AID. The people said, we are not in war (neither individually or as a country) so do not send arms. Due to corruption in Honduras, the arms are sold and often to gang members who also are a threat to our life.
We are not criminals though we are assigned this title for standing and speaking for justice. Solidarity from US citizens is a force that causes our government who depends on the US to know they are being watched for taking actions against human rights.
Also, Many innocent men are still in jail and need defense but this costs money, if you can donate, please do so at Share El Salvador
This non profit group is active in several of the northern central American countries.
Click DONATE and the site will open to Support El Salvador Communities then select "apply my donation to" Scroll down to "donate Honduras Legal Defense Fund"
Joining the Pilgrimage
From March 18th to 25th, an interfaith solidarity Root Causes Pilgrimage has been organized under three sponsors: Sisters of Mercy of the Americas, the Unitarian Interfaith Movement for Human integrity through the Unitarian Church and the SHARE Foundation. The 70 respondents from many of the US states and Canada have been in preparation since the beginning of February to pray and reflect on this mission where they are being invited to open their hearts
To learn about the root causes of violence and poverty driving people away from their homes
To learn about the US government's role in deepening the humanitarian crisis in Honduras
To learn what the Honduran people would like Americans (and other international advocates) to do to support them in their struggle for democracy, rule of law, economic well-being, and protection of those struggling for their rights.
To accompany our sisters and brothers in Honduras to express our love and solidarity and to commit ongoing support for them in the spirit of San Romero.
To be able to educate your community about the real causes of the mass exodus from Honduras.
To be able to educate your Congressional Representatives about the root causes of emigration from Honduras and urge them to support legislation and other policies to stop harming the Honduran people and adhere to US and international law regarding the treatment of asylum seekers.
To help change the government and media narrative of border security from blaming those seeking protection to addressing the reasons why people choose the dangerous journey to the US border.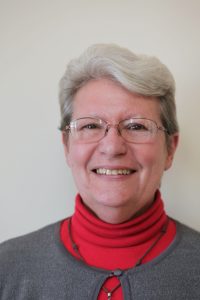 For Sister Janice, the challenge is not expected to be the actual visit and presence she will give to the Honduran people but rather the return commitment to be politically active in defense of the people: "I really don't like going to visit governmental representatives as I feel so lacking the power of words that can convince those having a hard heart because of their own personal investments to protect their images in political office. Nevertheless, I know this is what I must do."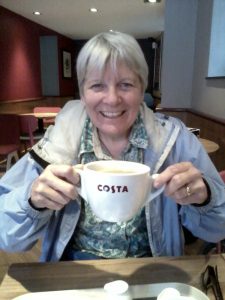 Also making this Pilgrimage is Norah Nolan Cramer, SMIC Associate. Norah has an active ministry in her parish with migrants and an international experience of solidarity with the dispossessed and suffering.